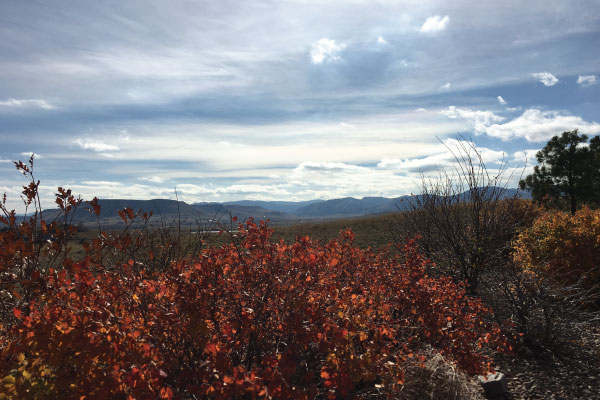 Being a kid, and a boy, ridingmy bike down empty gravelroads out beyond town was a blast—out where I could pop a wheelieor fishtail skid without ruining theknobby tire and play music on aMotorola pocket radio strappedto my oh-so-cool high rise handlebars … "Jeremiah was a bullfrog …was a good friend of mine…"
Yep, can you sing it?
Out there I was surrounded by acloudless Fall sky so bright blue,crisp air, and the trees on the creekripened with blazing oranges andglistening yellows. Not a soul insight. Not one.
Forty five years later, I enjoy the sameblues, oranges and yellows as I travelthat exact same road and I can almosthear the words … But now I travel oncooled leather seats with a sunroofwhere a seemingly split second ago, Ipeddled a second hand spray-paintedbike. Some things change—well,because they have to, and some thingsnever do.
64th is no longer a lonely gravel roadout beyond town, but the shimmeringblues, ripe oranges and yellows havearrived once more.
So what does this have to do with realestate? Everything. It is the essence ofreal estate. You create meaning in aspecific place. Your Home.And, more and more people havecome to agree with you—they want tocall this place home too. Last monthover 50 folks decided to buy in ourneighborhood and 6 of those were newhomes. We opened a new school andeagerly await a new grocery store…witha Starbucks! (open, open, open!)So as the cars back up as the lines geta little longer on the streets and at thestore just enjoy the Fall and rememberit's a blessing to live in Colorado!
By Glenn Ribble
303-424-7575